How We Work
feeding neighbors.
changing lives.
Our mission is to fight hunger by engaging, educating and empowering our community. We work with more than 700 nonprofit partners to distribute 8 million+ meals across metro Atlanta and north Georgia each month.

We're a member of Feeding America, the nation's leading domestic hunger relief charity made up of over 200 food banks.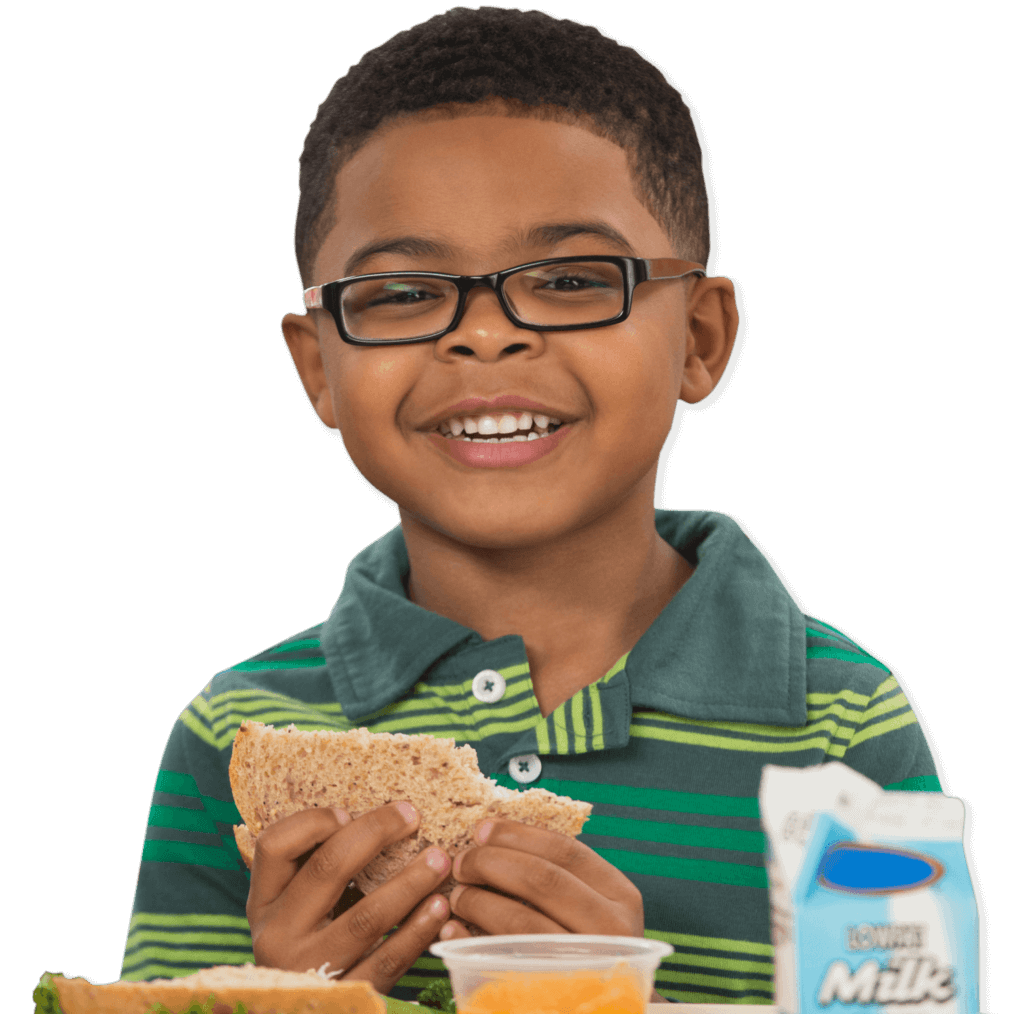 How We Work
We are the central hub in the fight against hunger in Atlanta and north Georgia. Our primary function is collecting and distributing donated food and goods and managing all of the logistics and partner relationships that go with it. But we also offer some social services directly to those in need. And we even have some supplemental food pantries and mobile markets of our own to get food to underserved areas our partner agencies can't reach.
Food Distribution
Every month we receive nearly 9 million pounds of donated food and grocery products, 23% of which is fresh produce. These donated goods come from individuals and the local food industry, including manufacturers, distributors, farmers and retailers. We then distribute the food to more than 700 nonprofit partner agencies operating food assistance programs in 29 north Georgia counties. These include food pantries, missions, community and senior centers, schools and healthcare facilities. Our distribution network is constantly evolving, increasing access to nutritious food for more families in need.
PHYSICAL DISTRIBUTION
Our core distribution methods ensure hungry neighbors have access to nutritious food when they need it.
Food Pantries/Co-Ops – We partner with other organizations to distribute food in conjunction with their programming. Food insecure people often seek assistance with healthcare, job training and other necessities to help get them on their feet.
Community Kitchens – We partner with organizations that provide on-site services such as hot meals to those in need.
Affiliates – We partner with school systems and healthcare facilities to bring nutritious food to time and resource strapped neighbors also needing food assistance.
Community Food Centers – We are opening and operating a series of supplementary food pantries in underserved communities.
Mobile Markets – We operate dozens of pop-up food pantries in collaboration with our partners each month across our service area.
INFLUENCED DISTRIBUTION
In addition to directly distributing food, we work side by side with numerous organizations to support their efforts to solve food insecurity.
School Breakfast – With too many kids going to school hungry, we partner with schools to encourage a healthy start every morning with improved food access and choices.
Summer Feeding – When school is out, many children lack access to sufficient nutrition during the day. We partner with Bright from the Start Georgia Department of Early Care and Learning (DECAL) and Georgia Department of Education (GaDOE) to promote summer feeding programs that keep kids fed and active.
BENEFITS OUTREACH
Our benefits outreach team screens individuals and families for eligibility in several state and federal assistance programs, helping them secure assistance with food, healthcare, childcare and more.
Services Include:
Benefit screening and application assistance service to determine eligibility for economic support programs such as Medicaid, Supplemental Nutrition Assistance Program (SNAP, or food stamps) and more..
Referral to other services that connect individuals and families to local providers offering services such as affordable housing options, shelters, rent/utility assistance, free to low-cost health services, job skills and food/clothing pantries. Please note that we do not directly offer these programs, but serve to connect families with those services.
Reach out below if you need assistance securing benefits.
Email: benefits@acfb.org | Call: (678) 553-5917
Community Food Centers
Food insecure people often have to make difficult choices with limited resources, like deciding between buying medicine, paying a utility bill or buying food. These economic stresses can contribute to emotional stress and further complicate family stability. Our Community Food Centers aim to improve family stability by removing the uncertainty of when or where the next meal will come from.  We are currently expanding this program further into our network.